THE BEST DAY TICKET CARP LAKES IN THE UK
With carp fishing being as popular as it is you should have no trouble finding a local lake that offers some good fishing. In every county in the UK you can find at least a handful of spots that are well stocked with big carp and breathtaking scenery. In my big list of day ticket carp lakes I have compiled a number of lakes from each county that are well worth checking out.
DAY TICKET CARP LAKES BEDFORDSHIRE
Three Island Lake

Three Island Lake has been open for 18 years and offers anglers day ticket fishing.
Situated on the Bedfordshire and Buckinghamshire border just west of Leighton Buzzard and not too far from Milton Keynes.
Three Island Lake is part of 50 acres of open grassland and offers very peaceful and tranquil fishing.
Day Tickets: £10 for 2 rods 
Greensands Fishery
Greensands is a small day ticket fishery situated just outside of Sandy in Bedfordshire. 
The fishery has a total 40 pegs split over 2 lakes with purpose built platforms.
Onsite facilities include excellent and safe car parking as well as a lodge and toilets. The prominent species are carp ranging from 1lb to 8lb.
Day Tickets: £10 per day
back to menu ↑
DAY TICKET CARP LAKES BERKSHIRE
Lakeside Fishing

Lakeside Fishing is a 3 acre lake in Reading that has been established for over 30 years. The lake is well stocked with carp weighing up to 30lbs. The lake is divided in to two sections and there is a bridge across the middle. The larger section features two islands which can be fished to from swims all around the lake. The smaller section is perfect for those looking for peace and quiet while fishing.
Day Tickets: £10 for 2 rods
back to menu ↑
DAY TICKET CARP LAKES BUCKINGHAMSHIRE
Westfield Fishery

Westfield fishery is is a 3.5 acre purpose built lake designed to offer a complete fishing experience. The lake has a number of gravel bars, weed beds and lilly's making it ideal for float or bottom fishing. Their coarse fishing lake also has a selection of smaller common carp and mirror carp. The carp lake is well stocked and the current record stands at an impressive 38lb. In addition there are also a lot of crucian carp in the lake and at a good size with 4'4lb being the lake record which isn't too far off the UK record of 5lb
Day Ticket: £13.50
back to menu ↑
DAY TICKET CARP LAKES CAMBRIDGESHIRE
Lawn Farm Fishery
The Lawn Farm Fishery is located in Cambourne and is made up of a total of four lakes. All four lakes contain carp with willow lake being having the biggest at up to 30lbs. Lake depth ranges from 6 to 12 ft and they are stocked with numerous other fish including perch, chub, bream, roach and tench to name a few.
Day Tickets: Monday £5 one rod or £7 for two, Tuesday to Sunday £7 one rod or 9.50 for two.
back to menu ↑
DAY TICKET CARP LAKES CHESHIRE
Coole Acres Fishery and Fish Hatchery

This purpose built fishery is located in the beautiful and relaxing South Cheshire countryside on Coole Lane – midway between the town of Nantwich and the village of Audlem.
There are three stunning lakes to choose from, and these are stocked with a wide range of fish in sizes to suit both the relaxing pleasure angler and the seasoned sport and specimen angler.
The fishery provides impressive site facilities, including high quality toilets (including disabled), and high quality showers.
Day Tickets: £10 to £13 depending on which lake
Fields Farm Fisheries
Ideal for all types of anglers Fields Farm Fishery is a beautiful place to visit with excellent fishing. Located in Sandbach, Cheshire and with 5 spring-fed pools it is said to be a "gem of a fishery".
If you're a skilled coarse angler, you'll appreciate the different waters and species of fish they have. If you're just beginning, their careful stocking policy means you're more than likely to make a catch.
Day Tickets: £7 for adults and £6 for OAP/junior
back to menu ↑
DAY TICKET CARP LAKES CORNWALL
Bake Lakes
Situated in the stunning Cornish countryside Bake Lakes is described as the "Jewel in Cornwall's Angling Crown" with 9 lakes and ponds set in 30 acres of glorious Cornish countryside.
The lakes contain a mixture of Common, Mirror, Leather, Ghost and Crucian carp among other fish varieties.
Amenities include an on site tackle shop, toilet and cafe.
Day Tickets: £8.50 – £12
back to menu ↑
DAY TICKET CARP LAKES COUNTY DURHAM
Eden Grange Fishery
Eden Grange Ponds and Lakes is set in 12 acres of tranquil countryside. It has four lakes in total but only two have carp. Runswater lake has carp up to 30lbs and the match pond cotains small carp between 1 and 6lbs.
There is a main carpark and toilets situated near all the ponds, having a short walk to all the pegs. 90% of the pegs and swims are disabled accessible.
Day Tickets: £10 for one rod, £12 for two rods and £14 for three rods
back to menu ↑
DAY TICKET CARP LAKES CUMBRIA
Lonsdale Park
Lonsdale Park offer memorable fishing holidays with luxury accommodation, they have endeavoured to recreate the golden days of angling. As their guest you will have the opportunity to fish on five private lakes in over 40 acres of unspoiled country estate.
Their lakes are home to many different species and each lake has its own unique character, making Lonsdale Park a great all round coarse fishing venue. The flat nature of the grounds, combined with excellent paths makes access easy for all.
Day Tickets: go to website
back to menu ↑
DAY TICKET CARP LAKES DERBYSHIRE
Press Manor Fishing Lakes
Press Manor Carp Lake is 3.5 acres set in stunning private surroundings 5 miles north of Matlock in the Peak District, and within easy reach of Sheffield, Derby and Nottingham.
The Carp Lake is 3.5 acrtes and has many features and varies in depths between 3ft and 9ft, with gravel bars, underwater islands and a small waterfall.
Day Tickets: £10 for two rods
Springwood Fisheries
Located in Melbourne, Derbyshire Springwood fisheries offers fishing as well as camping and glamping. There are two well stocked lakes, which include common, ghost and mirror carp, crucians, tench, ide, chub, roach, rudd, perch, barbel.
Day Tickets: £8 for two rods
back to menu ↑
DAY TICKET CARP LAKES DEVON
Furzebray Carp Lakes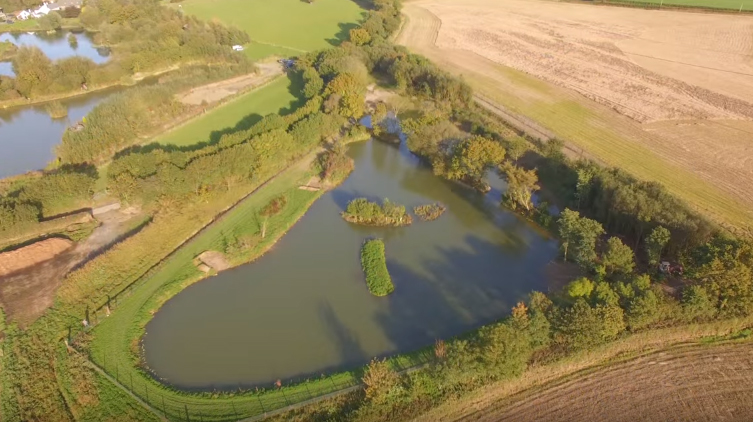 Located in South Molton, Furzebray's three exclusive and premier lakes offer premium Carp fishing, for specimen mirror and common carp
There is approximately 100 carp present in the Island Lake most of which are over 20lb, 30 + fish over 30lb carp & 7 over 40lb to a lake record of 47lb 4oz. Willow lake is stocked with approximately 150 fish up to 36lb+ and Copse Lake has approximately 50 Carp to 35lb+
The lakes have a wealth of features to challenge the angler, with islands and overhanging trees, bars, and marginal features making it a complete fishing experience and a haven for Carp and wildlife.
Day Tickets: £15
Digger Lakes
Set in the Culm Valley in Devon – Diggerlakes offers you access to quality carp fishing and pleasure fishing on a day or night ticket basis.
Diggerlakes has two great lakes to choose from, Snails Lake & Persey's Pool. All of which have been carefully stocked to accommodate the different needs of the everyday angler; from float fishing right through to the out and out specimen hunter. The stock in these lakes have been hand-picked from some of the best fish farms in the country.
Day Tickets: £15
back to menu ↑
DAY TICKET CARP LAKES DORSET
Todber Manor
Todber Manor Fisheries is set in 125 acres of Dorset countryside and is home to some of the finest carp and coarse fishing in the South West.
On-site there are 11 lakes totalling twenty eight acres, which includes 4 specimen carp lakes, a runs water and 6 match/pleasure fishing lakes. The lakes are well known for their carp fishing but they also provide one of the few places in Dorset to catch a Catfish.
Day Tickets: £12
Coking Farm Fishery
Coking Farm Fishery is a well managed coarse fishery located in the heart of the Blackmore Vale. The fishery consists of 7 well-stocked lakes catering for everyone from short session to the week long session carp angler. Each lake is roughly four acres in size.
Day Tickets: £15
back to menu ↑
DAY TICKET CARP LAKES ESSEX
The Par Fishery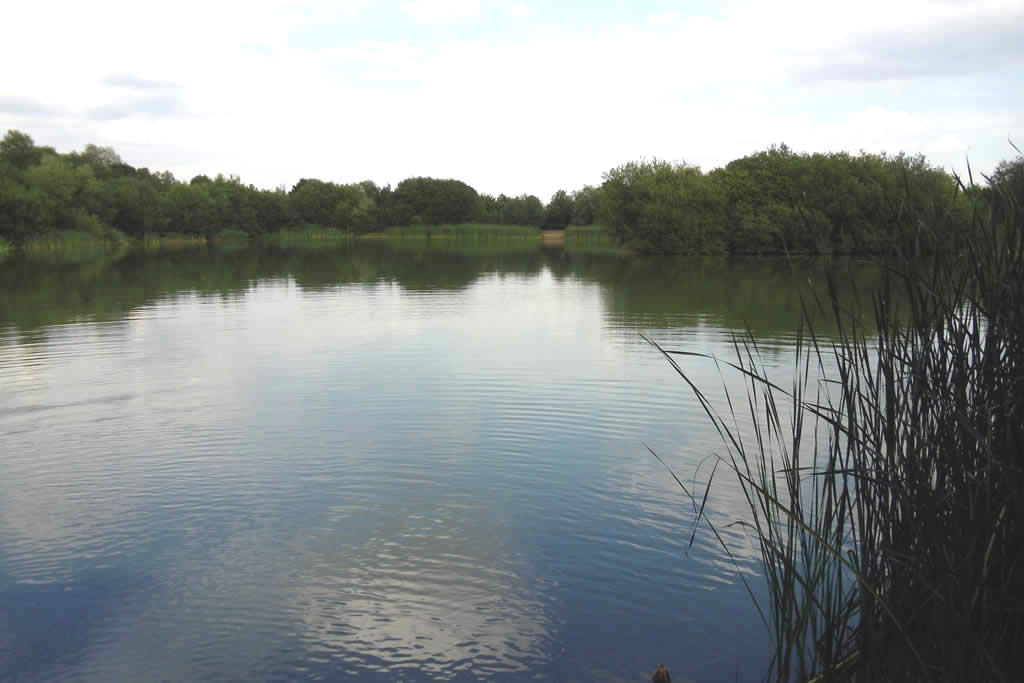 Par fishery has built a good reputation over the last 20 year and become known as one of the best Carp venues in the south east, set in over 12 acres of Essex countryside surrounded by woodland and farm land.
The fishery holds some stunning fish with the Carp record standing at 38lb and the Catfish record at 85lb. Both lakes have designated swims all capable of taking some of the largest bivvies.
Day Tickets: £15  24hrs: £25
Forty Acre Plantation Lake
The Forty Acres Plantation Lakes is in Stock, Essex and is set in 132 acres of woodland. The main lake stock common carp, mirror, barble and cat fish. The largest carp caught this year weighed 36 lbs and 27 lbs for mirror carp.
Day Tickets: £10 for 2 rods £15 for 3 rods
Timberland Fishery
Timberland Fishery is a relatively new coarse fishery on the western edge of Harlow, currently consisting of 5 lakes. As you enter the fishery, day tickets must be bought from the tackle shop, which stocks essential tackle and baits including maggots, worms and ground baits.
Day Tickets: £8 and £2 per extra rod
back to menu ↑
DAY TICKET CARP LAKES GLOUCESTERSHIRE
Harescombe Fisheries
Located near Edge in Gloucestershire, the Fishery boasts 4 well stocked lakes, a cafe and great facilities for all ages and abilities. Regular matches are run at the venue as well as being a favourite for coaches to teach young and new anglers.
All 4 lakes are well stocked with a variety of species and there is parking available near most of the pegs, with only a short walk to a couple of them, making it perfect if you'd rather not have to carry a lot of kit for miles.
Day Tickets: £8 for one rod £12 for two
Horcott Lakes
Horcott is situated in the heart of the Cotswolds in the historic town of Fairford and is home to some of the best-looking carp in the Cotswold Waterpark. All of their lakes contain stunning Leenies and Suttons, mirrors and commons.
In total there are 4 lakes with the main lake being highly stocked. The lake is a typical Cotswold gravel pit, Gin clear, 5ft-6ft in depth with lots of bars, gullies and weed beds. They also have a 10 acre 20 man syndicate lake which is much deeper in places, but yet again lots of bars, silt pockets and lovely silk weed.
There are also two small match lakes at the back of the complex, great for beginners or the pleasure angler, holding lots of Carp to low doubles, very good head of Tench and plenty of silver fish.
Day Tickets: 1/2 Rod £10, 3 Rods £15
back to menu ↑
DAY TICKET CARP LAKES HAMPSHIRE
Greenfields Carp Fishery
Greenfields Carp Fishery is located near Wokingham and is a members only club. In total it has a water area in excess of 11/2 acres with an average depth of around 1 to 11/2 metres – perfect for carp. Ponds 2 to 5 are linked so the fish have the freedom to roam.
They have done a great job in keeping the fishery as natural as possible with unkempt foliage so as to give more of a feel of a river bank and giving plenty of camouflage from the fish sight lines.
Day Tickets: £10 + one off £10 membership fee
Broadlands Lake
Broadlands lake is a 26 acre fishery fed from the chalk stream rivers of the famous river Test and is now a well established fishery. There are 3 lakes in total as well as two rivers. all of which have carp of a good weight.
Day Tickets: £14
back to menu ↑
DAY TICKET CARP LAKES HEREFORDSHIRE
Evesbatch Old Lake
Evesbatch Old Lake is ideally situated in a quiet corner of Herefordshire near Bishops Frome. Evesbatch Fisheries consists of two lakes known as Bottom and Top Lake. It is perfect for the carp angler who does not require the conveniences of a typical commercial fishery and loves to be at one with nature and the true beauty of our countryside.
The main lake is 2 acres in size and in excess of twelve foot deep in places. The carp range in size from half a pound up to a reputed 28lb but most are around the 4 – 12lb mark and the smaller carp often put up a longer fight than the larger carp.
Day Tickets: £6 for one rod and an additional £1 per rod up to a maximum of 3 rods
Andy's Fishing Lake
Andy's Lake is a 5 acre Coarse fishing lake set in the beautiful countryside of South Herefordshire.Part of Trevase Farm, Andy's Lake was stocked with over a thousand Mirror Carp and Common Carp in 2005. Other species stocked are Tench, Bream, Perch and Roach.
Day session anglers can expect to catch well over 50lbs of Carp and mixed bag. Much more should be expected during the warmer months of the Summer.  Andy's Lake is well known for the high quality of fish and for pulling well above their weight.
Day Tickets: £7 for two rods
Letton Court Fishery
Game and Coarse fishing available on the River Wye and historic Oxbow Lake at this iconic country location offering 1.5 miles of left bank River Wye fishing and 7 acre Oxbow Lake.
Day Tickets: £15
back to menu ↑
DAY TICKET CARP LAKES HERTFORDSHIRE
Rib Valley Fishing Lakes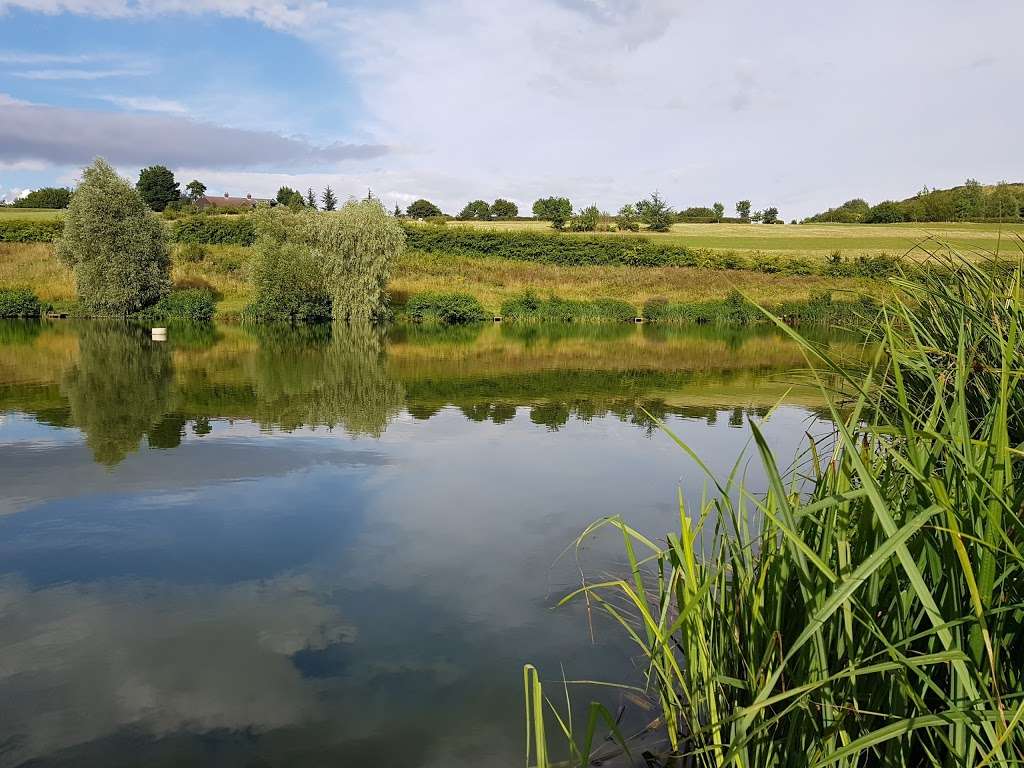 Rib Valley Fishing Lakes comprises of three purpose built still-water lakes these are Rib Lake, Millennium Lake, and Westmill Lake. The lakes offer both fly and coarse fishing.
The three lakes are situated in the picturesque Rib Valley immediately adjacent to the River Rib at Ware in Hertfordshire. Toilet facilities are available for men, women and disabled patrons.
Day Tickets: £10
back to menu ↑
DAY TICKET CARP LAKES ISLE OF WIGHT
Located just 3 miles west of Newport the heart of the Island, set within the countryside and surrounded by wildlife. Forest ponds offer the day ticket angler everything from quick session to a fishing holiday.
The top pond is very mature and has an abundance of features to challenge the angler with over hanging trees, marginal spots, gravel bars, weed beds and a island to fish to the Bottom pond really has it all.
Bottom pond was dug around 2013 and stocked with 400 carp from vs fisheries. This lake is more of a runs water, With a large head of doubles and a current lake record of 24lb. All features are with in the lake bed as this lake is still getting established.
Day Tickets: £15
back to menu ↑
DAY TICKET CARP LAKES KENT
Mousehole Lakes
Built on a 9 acre site and located in Maidestone, Mousehole Lakes consists of 3 lakes, two specimen and one match. Extensive facilities for the day session angler as well as the "over-nighters" are available, including our home-cooked food canteen and rest room area which includes a 24 hour vending machine service for cold drinks and snacks, plus we have our newly built shower and toilet facilities.
Day Tickets: £15.00 for 2 rods & £20.00 for 3 rods
Frant Lakes
Frant is an eight lake fishing complex set in 150 acres of parkland on the Kent/Sussex border featuring mature English Carp to 35lb+, Perch to 4lb+ as well as Bream, Roach, Tench, Ghosties, Orfe, Chub, and Dace.
There is an onsite cafe with an outside patio area which will also deliver to your swim and our tackle shop stocks everything you'll need from bait to a brolly. With a shower suite available for overnight anglers, you may never want to leave!
Day Tickets: £15.60
back to menu ↑
DAY TICKET CARP LAKES LANCASHIRE
Whitmore Fisheries
Situated in Preston, Whitmore Fisheries has an impressive 12 waters from which to fish. Whitmore caters for all anglers, so whatever standard you consider yourself to be there is something there for you. With plenty of Carp
Day Tickets: £9
Wyreside Lakes
Wyreside Lakes is a family run business, situated in over 120 acres of farmland at the foot of the Bowland Fells in Dolphinholme, Lancashire. It features 6 lakes and is regarded as offering some of the best carp fishing in the North West.
Day Tickets: £9
Hillside Fishery
Hillside Fishery is a fishing complex situated just outside Burnley. It features five lakes: three original lakes and two newly-dug lakes. The new lakes comprise of Bert's Pool (a specimen carp lake) and The Doughnut (a match lake).
There is a large car park in close proximity to the ponds, making them easily accessible. The fishing complex has on-site toilet facilities.
Day Tickets: £6 – £12.50
back to menu ↑
DAY TICKET CARP LAKES LEICESTERSHIRE
Shearsby Valley Lakes
Shearsby Valley Lakes is an established coarse fishery based in South Leicestershire. Well known on the club match circuit for regular weights exceeding well over 100lb. The complex has 4 lakes; Sunset, Hurricane and Tornado and Willow with a variety of species in each.
The venue is open all year and day tickets can be purchased in the tackle shop.
Day Tickets: £9
Whetstone Gorse Fishing Lakes
Whetstone Gorse Fishing Lakes are located between the village of Countesthorpe and Willoughby Waterleys on the Willoughby Road. The site is known locally as "Phase 2" and consists of 2 lakes, one mixed and one carp.
Day Tickets: £8
back to menu ↑
DAY TICKET CARP LAKES LINCOLNSHIRE
Moon Lake Fishery
Moon Lake Fishery was opened in 1997 and offers a great days sport and the chance to relax and enjoy a day's fishing in beautiful surroundings.
There are 5 lakes in total, perfect for pleasure fishermen and great for match fishermen too.
Day Tickets: 
Langdale Lakes
Located in Langworth in Lincoln, Langdale Lakes is made up of two lakes.
Day Tickets: £8 for two rods
back to menu ↑
DAY TICKET CARP LAKES NORFOLK
Billingford Lakes
Billingford Fishing Lakes, the ideal location for your next fishing trip in Norfolk. With nine well-stocked lakes and a one mile stretch of the beautiful River Wensum, there is a range of different options available to you.
With so few venues in Norfolk that can offer both river and lake fishing, especially in such close proximity to one another, this venue is really not to be missed!
Day Tickets: £10
Barford Lakes
Based on the outskirts of Norwich in Norfolk, we provide an impressive range of fishing across the four venues we manage. We have a total of 8 well stocked lakes holding a good variety of fish, including Carp, Tench, Bream, Chub, Crucian Carp, Golden Tench and Orfe, Roach, Rudd and Perch. Also on site we have excellent facilities including car parking, toilet block, and our fully stocked tackle shop.
Day Tickets: £10
back to menu ↑
DAY TICKET CARP LAKES NOTTINGHAMSHIRE
Office Lake Fishery
Office Lake was dug out as a gravel pit in the late 1950's early 60's. The lake was originally used by the management only
(hence the name Office Lake) and in 1973 won an award for the best restoration of a
gravel pit.
Well-known for their excellent catfishing they have recently stocked the lake with Carp up to 25lbs.
Day Tickets: Call for prices
Hackett Lakes
The most satisfying fishing experience takes well stocked waters, a peaceful location and an impressive catch record. At Hackett Lakes, we give you all this and more. Located less than 4 miles from Nottingham, we take you away from the crowds to enjoy perfect fishing on one of our two purpose-built fishing lakes.
Day Tickets: £8 for 1 Rod or £10 for 2 Rods
back to menu ↑
DAY TICKET CARP LAKES NORTHAMPTONSHIRE
Stanwick Lake Fisheries
Located in Northamptonshire in the heart of the Nene valley, the 46 acre complex consists of 6 mature lakes. They offer a varied choice of fishing whether you want to fish for a few hours or all week.
Toilets and car parking are situated close to all lakes and there are bait and small tackle items ar the main entrance.
Day Tickets: £8 one rod, £12 for two rods and £15 for three rods
Pitsford Fishery
A 2.2 acre lake with over 30 years of providing fishing opportunities, located in the serene countryside of Northamptonshire but only a stones throw away from the town.
The lake is well stocked with catfish weighing up to 70lbs, carp up to 40lbs, barbels up to 11lbs, perch up to 4lbs, rudd up to 3lbs, roach up to 2lbs and some very large gudgeon.
Day Tickets: £6 for 1 rod, £10 for 2 rods
back to menu ↑
DAY TICKET CARP LAKES NORTH YORKSHIRE
bOakland Waters
Set in twelve acres of tree-lined countryside, which consists of two mixed coarse lakes (Horseshoe & Round lake) a Roadside carp lake and a Specimen lake every aspect of fishing is covered at Oakland Waters.
There is both a cafe and onsite bait shop that stocks the essentials. The specimen lake holds carp up to 40 lbs.
Day Tickets: £10
Day Tickets: 
Visit Website
back to menu ↑
DAY TICKET CARP LAKES OXFORDSHIRE
Day Tickets: 
Visit Website
back to menu ↑
DAY TICKET CARP LAKES SHROPSHIRE
Day Tickets: 
Visit Website
back to menu ↑
DAY TICKET CARP LAKES SOMERSET
Day Tickets: 
Visit Website
back to menu ↑
DAY TICKET CARP LAKES SOUTH YORKSHIRE
Day Tickets: 
Visit Website
back to menu ↑
DAY TICKET CARP LAKES STAFFORDSHIRE
Day Tickets: 
Visit Website
back to menu ↑
DAY TICKET CARP LAKES SUFFOLK
Day Tickets: 
Visit Website
back to menu ↑
DAY TICKET CARP LAKES SURREY
Day Tickets: 
Visit Website
back to menu ↑
DAY TICKET CARP LAKES WARWICKSHIRE
Day Tickets: 
Visit Website
back to menu ↑
DAY TICKET CARP LAKES WEST SUSSEX
Day Tickets: 
Visit Website
back to menu ↑
DAY TICKET CARP LAKES WILTSHIRE
Day Tickets: 
Visit Website
back to menu ↑
DAY TICKET CARP LAKES WORCESTERSHIRE
Day Tickets: 
Visit Website